Intel report: China's economy to surpass U.S. by 2030
December 10, 2012: 10:46 PM ET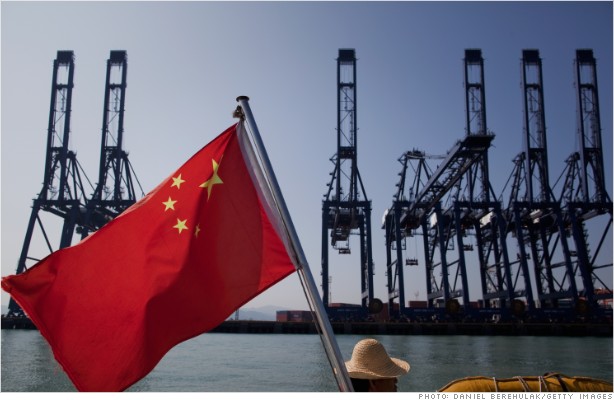 The National Intelligence Council -- the same thinkers who produce National Intelligence Estimates -- has released an 140-page report that offers a series of prognostications about how the world might change in coming decades.
The report is full of all kinds of fun concepts, like powered exoskeletons designed to help the elderly, bio-based energy and 3-D printing. You can read the full report here.
But one of the biggest economics themes of the report is the rise of a much stronger Asia. China alone is mentioned some 300 times. One of the attention-grabbing assertions: China's economy will surpass that of the U.S. by 2030.
"In a tectonic shift, by 2030, Asia will have surpassed North America and Europe combined in terms of global power, based upon GDP, population size, military spending, and technological investment. China alone will probably have the largest economy, surpassing that of the United States a few years before 2030.

Meanwhile, the economies of Europe, Japan, and Russia are likely to continue their slow relative declines."
The report also argues that by 2030, another highly populated country will be on the rise -- imbued with all the potential China carries today.
"As the world's largest economic power, China is expected to remain ahead of India, but the gap could begin to close by 2030. India's rate of economic growth is likely to rise while China's slows. In 2030 India could be the rising economic powerhouse that China is seen to be today. China's current economic growth rate—8 to 10 percent—will probably be a distant memory by 2030.

The total size of the Chinese working-age population will peak in 2016 and decline from 994 million to about 961 million in 2030. In contrast, India's working-age population is unlikely to peak until about 2050. Also of significance, India will most likely continue to consolidate its power advantage relative to Pakistan. India's economy is already nearly eight times as large as Pakistan's; by 2030 that ratio could easily be more than 16-to-1."